774inc. is the third largest VTuber agency in Japan, after NijiSanji and Hololive.
Today, on September 27th, 2021, 774inc.'s VTuber, Rene Ryukesaki, surpassed 100,000 YouTube subscribers!
Coincidentally, it was one hour after my colleague Suo Patra surpassed 500,000 subscribers. Congratulations!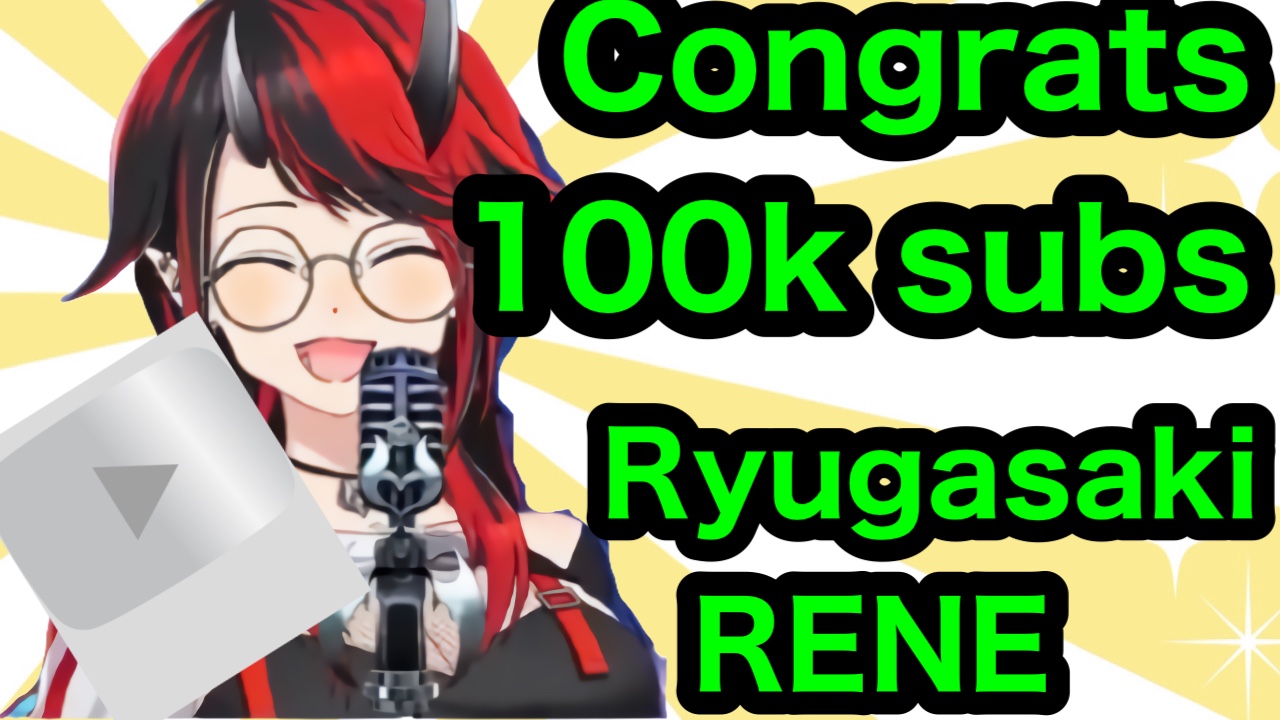 She, like Suo Patra, has many talents. She has a low voice for a woman and a professional level singing voice.
She has been familiar with Hip Hop and Rap music since she was a child and still excels in singing them.
She has hosted the last three 774inc. singing events and has made her presence felt.
And her ASMR in a pleasant low voice is excellent, you will sleep calmly with it.
【あ】あ【龍ヶ崎リン / シュガリリ】
【Eng sub】Rene Ryugasaki reaches 100k subscribers! She is teased by liste…
(clip)
She refers to her listeners as "dachi" (tomodachi -> dachi -> a friendly friend) and has a very friendly personality.
Although 774inc. has a lower number of registered members than the other two agencies, their talent is no less attractive. They have a total of 23 talents, all of whom are very unique and attractive.
It's not too late to join. Why don't you join us and watch her and 774inc. grow? Let's support them together!