774inc. is the third largest VTuber agency in Japan after NijiSanji and Hololive.
VTuber Suou Patra, she belongs to 774inc. has surpassed 500,000 registered users on YouTube! Congratulations!!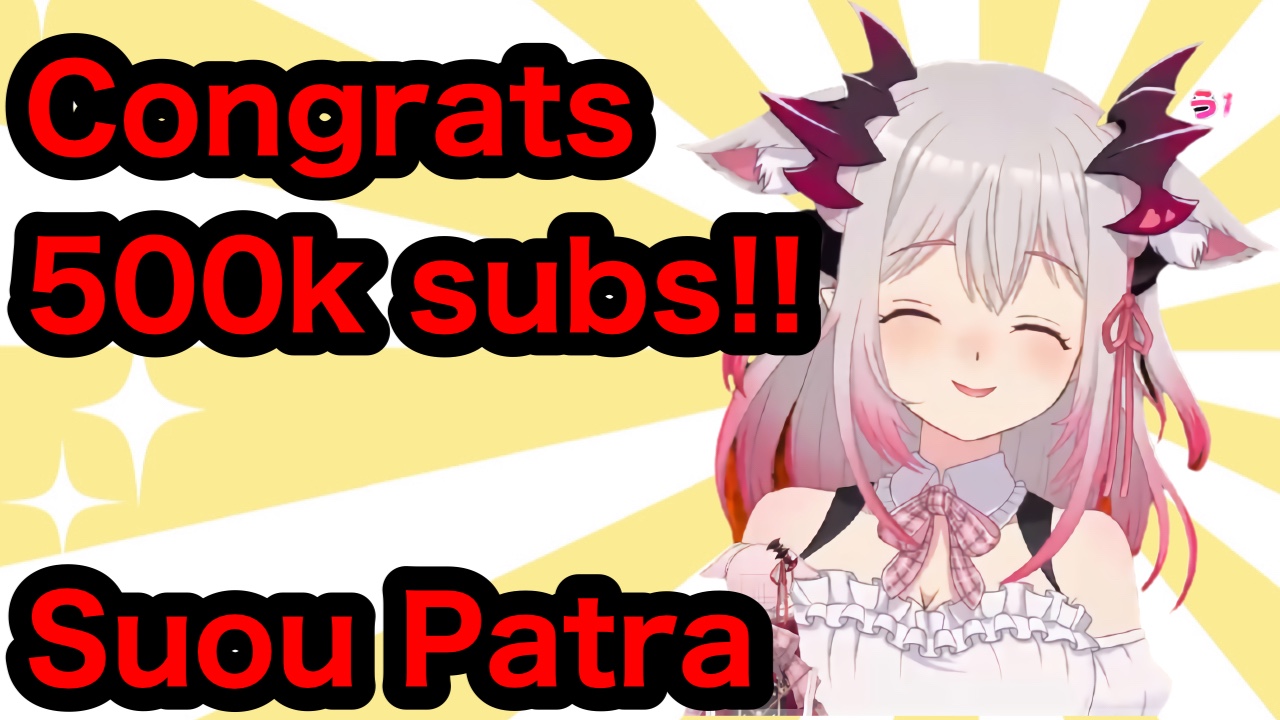 That is the first memorial thing for 774inc. talents.
She started live-streaming her singing on September 26, 2021, and vowed to continue live-streaming until she reaches 500,000 YouTube subscribers.
She performed a number of songs, including some she had written herself.
Three and a half hours later, at night on September 27, 2021, she became the first person from her agency 774inc. to reach 500,000 registered users on YouTube.
Suou Patra is not only a VTuber, but also has a variety of talents. He is a genius who can write lyrics and compose music, as well as deliver very meticulously composed ASMR live streams.
【50万人耐久】50万人いくまで歌う!!Sing with the goal of 500,000【周防パトラ / ハニスト】
Although 774inc. has fewer registered users than the other two agencies, its talents are no less attractive. It has a total of 23 talents, all of whom are unique and attractive.
Her next goal is to reach one million registered users. It's not too late. Let's watch her and 774inc. grow together. Let's support them together!